Mister Spex: the omnichannel optician
Our stores are a very special success story. We are revolutionising the optician experience not just online, but also offline by using the latest technology for fitting eyewear and by consistently integrating the e-commerce with an innovative retail concept for the digital era. In February 2016, Mister Spex opened its first shop in Berlin and was awarded the Red Dot Award for its innovative store concept that same year. The iF Design Award and the POPAI D-A-CH Award followed in 2017. Mister Spex has become Europe's leading omnichannel optician with web shops in ten countries and over 60 company-owned stores in Germany, Austria and Sweden. And we want to expand further.
<
Search criteria for commercial space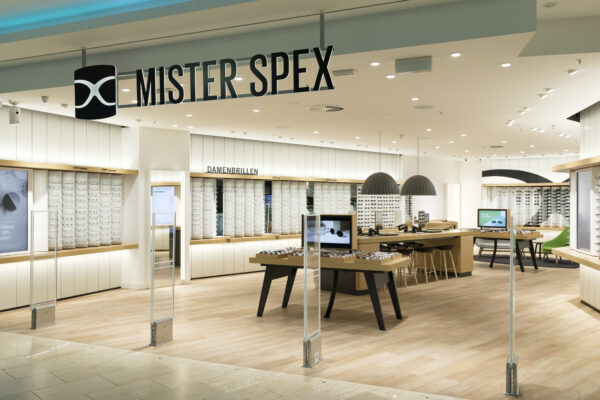 Location and environment
A or exclusive 1B locations with a suitable retail environment *
Cities in German-speaking Europe and Sweden with at least 60,000 inhabitants and above-average retail sales
* Fashion, optician, cosmetics / beauty, average weekly frequency of at least 1,200 per hour (corresponds to a peak frequency of approx. 2,800 per hour)
Fläche
Total floor space (ground floor): 120-180 m2, at least 80% usable as sales area, with a largely
rectangular floor plan
Storefront 6.5-12 m
Depth: 10-20 m
Ceiling clearance: 3.5-5 m
Lease term: 5 years + 5 year option
Lease begin: 2021-22
Mister Spex Store Stockholm
Mister Spex Store Vienna
Mister Spex Store Munich Pasing Arcaden
Our latest stores
We bring the Mister Spex brand to our customers in-person at our retail stores. These are places where we make it possible to do e-commerce in-person with an innovative and fully digitalised retail concept.
Contact for rental offers